If you or a loved one has recently experienced a stroke, you know how overwhelming the recovery can be.
You can spend months in grueling therapy just trying to get back your speech… motor skills… and quality of life.
But what if you could speed up your stroke recovery?
A powerful "Chinese martial art" could get you back to your old self again faster than anyone ever thought possible.
---
They're selling this "forbidden" book on Amazon right now for $89.98...
They're selling 
this "forbidden" book
 on Amazon right now for $89.98.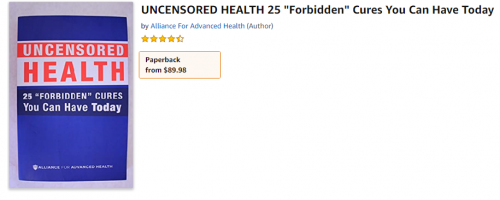 Why? Because it contains more than 25 new NON-DRUG solutions for heart disease, dementia, type 2 diabetes, arthritis, vision loss... and even cancer.
Honestly -- it's worth much more than $89.98.
But thanks to a special sponsorship, we're giving away 699 copies today when you purchase a trial membership to the Alliance for Advanced Health.
This astonishingly powerful book of disease solutions is free today to the first 699 people who respond below.