Memory loss is one of the most terrifying conditions seniors face.
Not being in full control of your daily activities…
Not knowing the faces of your own grandchildren…
And even being unable to make new memories.
But what if there was an easy way you could IMPROVE your memory?
Today, I'm going to show you how a certain type of virus could help keep memory loss OFF your list of worries…
---
They're selling this "forbidden" book on Amazon right now for $89.98...
They're selling 
this "forbidden" book
 on Amazon right now for $89.98.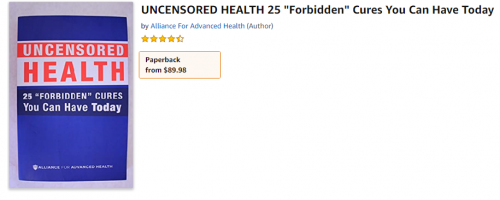 Why? Because it contains more than 25 new NON-DRUG solutions for heart disease, dementia, type 2 diabetes, arthritis, vision loss... and even cancer.
Honestly -- it's worth much more than $89.98.
But thanks to a special sponsorship, we're giving away 699 copies today when you purchase a trial membership to the Alliance for Advanced Health.
This astonishingly powerful book of disease solutions is free today to the first 699 people who respond below.