There are times when osteoarthritis can make it pretty hard to face the day.
Your knees are throbbing with pain… and simple daily tasks like getting dressed and getting into the car seem nearly impossible.
And while there's no shortage of pain "remedies" on the market… I have a few simple tips you should know about before popping another pill.
---
They're selling this "forbidden" book on Amazon right now for $89.98...
They're selling 
this "forbidden" book
 on Amazon right now for $89.98.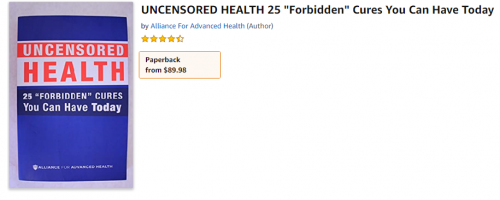 Why? Because it contains more than 25 new NON-DRUG solutions for heart disease, dementia, type 2 diabetes, arthritis, vision loss... and even cancer.
Honestly -- it's worth much more than $89.98.
But thanks to a special sponsorship, we're giving away 699 copies today when you purchase a trial membership to the Alliance for Advanced Health.
This astonishingly powerful book of disease solutions is free today to the first 699 people who respond below.