Starting a new workout regime can be challenging.
Making time in your schedule, setting goals, and creating a routine is hard enough…
But add muscle soreness to that list, and it makes for staying on track very difficult.
Fortunately, recent research has discovered a powerful berry that could SLASH muscle soreness by 49 percent.
The best part? It gets to work right away!
---
They're selling this "forbidden" book on Amazon right now for $89.98...
They're selling 
this "forbidden" book
 on Amazon right now for $89.98.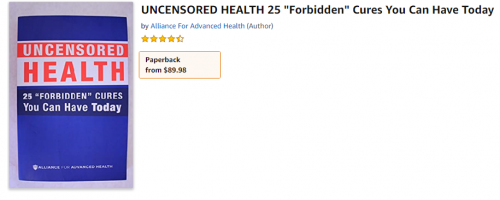 Why? Because it contains more than 25 new NON-DRUG solutions for heart disease, dementia, type 2 diabetes, arthritis, vision loss... and even cancer.
Honestly -- it's worth much more than $89.98.
But thanks to a special sponsorship, we're giving away 699 copies today when you purchase a trial membership to the Alliance for Advanced Health.
This astonishingly powerful book of disease solutions is free today to the first 699 people who respond below.