Tomorrow is Thanksgiving here in our great nation.
And if you're anything like me, you're probably daydreaming about all of those amazing dishes you're about to enjoy.
But what if I told you that one of those classic Thanksgiving foods could be the secret to BEATING celiac disease?
That's right folks, there is one classic dish that has more to offer than its delicious taste and abundant aroma.
---
They're selling this "forbidden" book on Amazon right now for $89.98...
They're selling 
this "forbidden" book
 on Amazon right now for $89.98.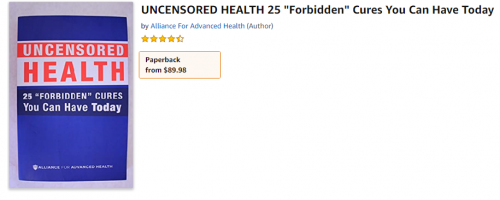 Why? Because it contains more than 25 new NON-DRUG solutions for heart disease, dementia, type 2 diabetes, arthritis, vision loss... and even cancer.
Honestly -- it's worth much more than $89.98.
But thanks to a special sponsorship, we're giving away 699 copies today when you purchase a trial membership to the Alliance for Advanced Health.
This astonishingly powerful book of disease solutions is free today to the first 699 people who respond below.