You need to go to the bathroom – and you need to go NOW.
When you can't hold your pee, the overwhelming stress of a possible "accident" can truly take a toll on your quality of life.
I see patients every day who steer clear of drinking liquids to avoid an embarrassing bladder mishap.
So today, I'm going to share with you a POWERFUL remedy from the natural world that could be the answer to your bladder troubles.
---
They're selling this "forbidden" book on Amazon right now for $89.98...
They're selling 
this "forbidden" book
 on Amazon right now for $89.98.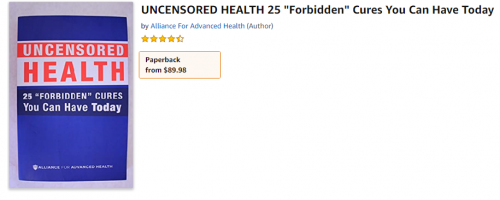 Why? Because it contains more than 25 new NON-DRUG solutions for heart disease, dementia, type 2 diabetes, arthritis, vision loss... and even cancer.
Honestly -- it's worth much more than $89.98.
But thanks to a special sponsorship, we're giving away 699 copies today when you purchase a trial membership to the Alliance for Advanced Health.
This astonishingly powerful book of disease solutions is free today to the first 699 people who respond below.